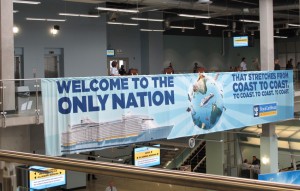 Saturday – Day 1 on Oasis of the Seas.
After an overnight flight on Virgin America we finally arrived at the Ft. Lauderdale and took a taxi to the new terminal built especially for Oasis of the Seas. Like the ship, it was new, clean and smelled like it was built yesterday. All the workers are very friendly but still new to the process, after a few glitches we checked in and were lead to a seating area to await embarkment. Since our flight arrived early we were first in line to enter the ship! It is BIG.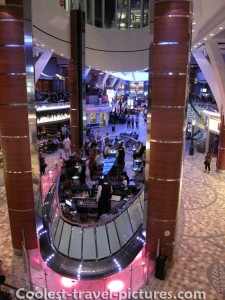 You enter the promenade deck and its like a Las Vegas's hotel entrance, grand! They have an old classic car in the center next to the elevating bar. Restaurants and stores are setup throughout the two story Promenade. Our rooms were not going to be ready until 1pm, we had an hour left. So we went up to the Windjammer buffet for lunch on deck 16. Oasis was set to depart at 5pm. Around 4:30pm the skies got dark and a downpour darkened our view. We were at the Solarium at the front of the ship when the storm hit. Oasis made its way out of the Port Everglades in the rain!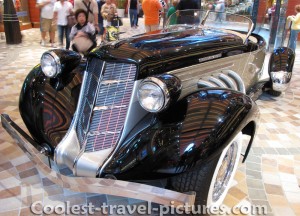 Later that night, the skies were clear again and we went for a late night snack at Sorrentos for pizza. We missed our dinner time at 6pm, we took a nap, we were very tired from the flight over. We went back to our room and from our balcony we could see the Oasis water show, we had a very nice view.



Oasis of the Seas: Day 2 – Day 3 – Day 4 – Day 4 (part 2) – Day 5 – Day 5 (part 2) – Day 6 – Day 7